Description
"Open BIM Analytical Model" is an application developed to generate analytical geometric models of buildings in order to carry out their energy and acoustic analysis.
The program allows users to enter all the elements that make up the analytical model, such as spaces, surfaces, edges, junctions etc. It is also possible to indicate the existing relationships between these entities (which spaces they belong to, adjacencies between surfaces, edges that form a junctions etc).
If there is a BIM project hosted on the BIMserver.center platform that has an architectural model defined through the IFC standard, users can make use of the automatic generation process. The algorithm in charge of this task is based on the definition of spaces and the architectural elements of the IFC for the creation of surfaces and edges, as well as the determination of the adjacencies and junctions. Nevertheless, it should be noted that users have complete control over the final result of the generation, and can modify the elements they consider necessary to adapt them to their needs.
In order to take into account the different thermal and acoustic requirements, the application allows different groupings of spaces to be defined. In this way it is possible, for example, to establish a grouping by use units and a grouping according to thermal zone criteria on the same analytical model.
Finally, the analytical model can be exported to the project in BIMserver.center and be interpreted by the following CYPE Open BIM tools, dedicated to the thermal and acoustic analysis of buildings:


Acoustic analysis



AcoubatBIM by CYPE
CYPESOUND CTE
CYPESOUND RRAE



Thermal analysis



CYPETHERM HE Plus
CYPETHERM EPlus
CYPETHERM RT 2012
CYPETHERM RT 2012 CNOA
CYPETHERM RTExistant
CYPETHERM COMETH
CYPETHERM REH
CYPETHERM RECS Plus
CYPETHERM C.E.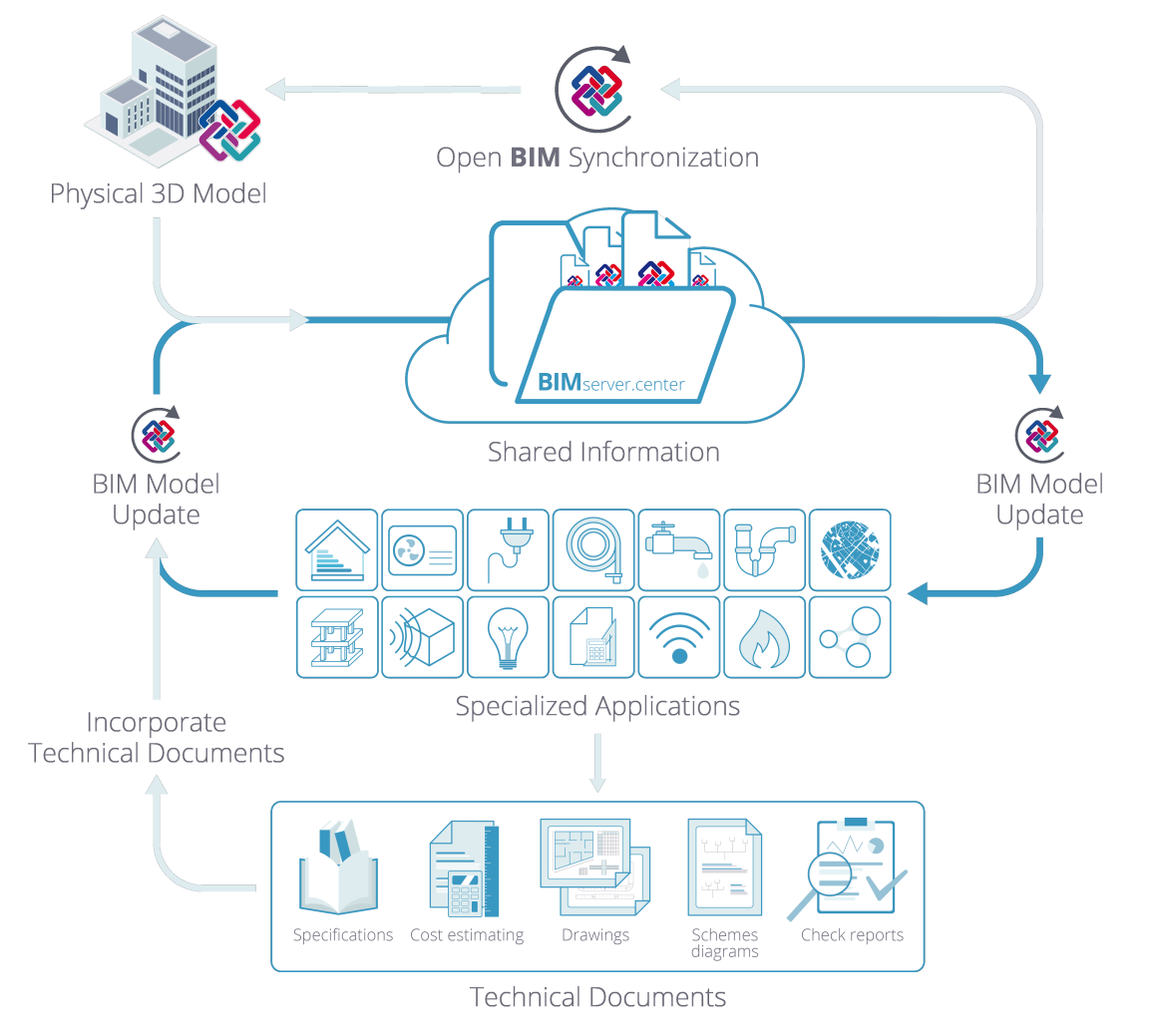 Open BIM workflow
"Open BIM Analytical Model" is integrated into the Open BIM workflow via the BIMserver.center platform. The program currently exchanges the following information with the linked BIM project:


Imports



Architectural model
The architectural model of the Open BIM project.



Exports



Analytical models
The analytical geometric models generated in the program in order for them to be interpreted by acoustic and thermal analysis programs, indicated in the previous section.
More information
Download, resources and available languages, license requirements...